Portfolios Built Around You
Disciplined investment management customized to your unique needs.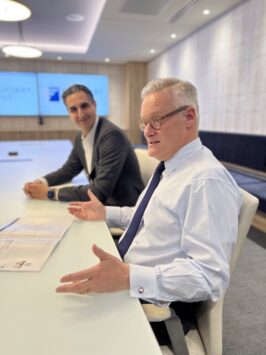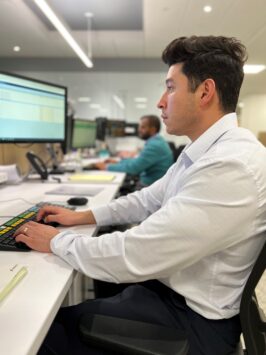 Four beliefs guide our investment strategy.
The foundation of successful investing requires a disciplined process managed by experienced professionals who are focused on your best interests. Our approach is built around a set of fundamental beliefs that guide every decision.
Our goal is to preserve and grow purchasing power
Investment success is not about what you make, but what you keep. We strive to preserve the real, after-tax value of capital while meeting each client's return requirements.
Investing is a process of capital allocation
We continuously evaluate the stream of investment opportunities that markets and economies create in order to enhance portfolio returns.
Broader opportunities improve outcomes
The investment landscape knows no boundaries. Our approach to portfolio construction is global, short-and-long term, active and passive, and public and private, as appropriate.
Behavioral biases can hinder decision-making
We are especially attuned to the heuristic behaviors that lead investors astray. We are always on guard to correct these human tendencies through rigorous analytics and timely execution.
How We Do It
A Disciplined, Proven Approach
Every Fiduciary client is unique. Every portfolio is different. But all are built around the client and supported by a dedicated investment team that provides strategy, research, due diligence, and portfolio implementation.
There are four key steps in our investment approach:
01

Establish long-term strategic risk/return expectations

Based on an in-depth understanding of each client's goals, financial situation, investment preferences and other factors, we set a long-term, strategic asset allocation.

02

Make active tactical allocation decisions

While strategic asset allocation is a critical driver of long-term returns, there is also a role for shorter-to-intermediate-term, or tactical, investment decisions.

03

Select investments and construct portfolios

We look for managers or securities that we have high conviction will outperform their investment opportunity costs. We then build custom client portfolios.

04

Continuously monitor and adjust portfolios

We modify investments based on investment thesis changes, expected manager performance, the economy, client objectives changes and other factors.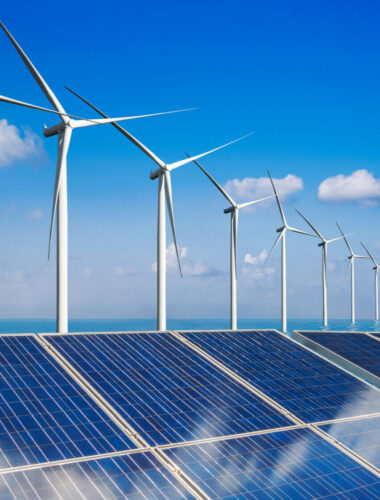 We believe that considering Environmental, Social, and Governance (ESG) factors in the investment decision-making process can enhance performance while also improving lives. We therefore examine ESG factors in our investment decisions while also offering a range of proactive sustainable investing options.
A Global, Client-Focused Approach
We employ a disciplined process when making capital decisions in order to invest in opportunities that we believe will exceed required rates of return. We undertake this process while maintaining awareness of behavioral biases, market efficiencies, tax liabilities, and client-specific preferences and needs.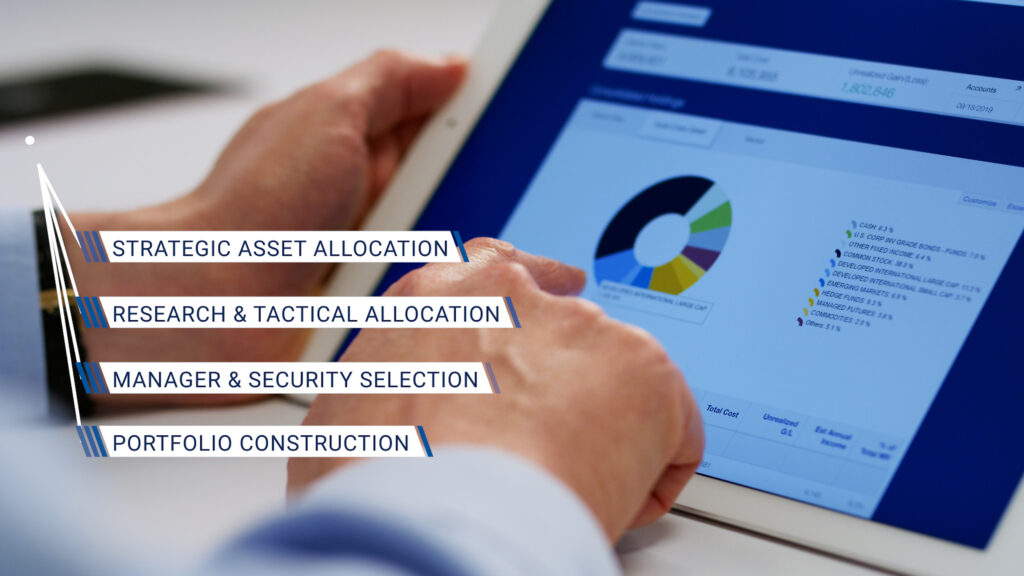 We often build custom portfolios for clients with concentrated positions of low tax basis stock which balance diversification with tax minimization
We helped a nonprofit express its organizational values through its investment strategy.
By placing pre-IPO stock in a New Hampshire trust with Fiduciary Trust of New England, a client reduced their tax liability.
Let's start with a conversation.